By Claudio Camarena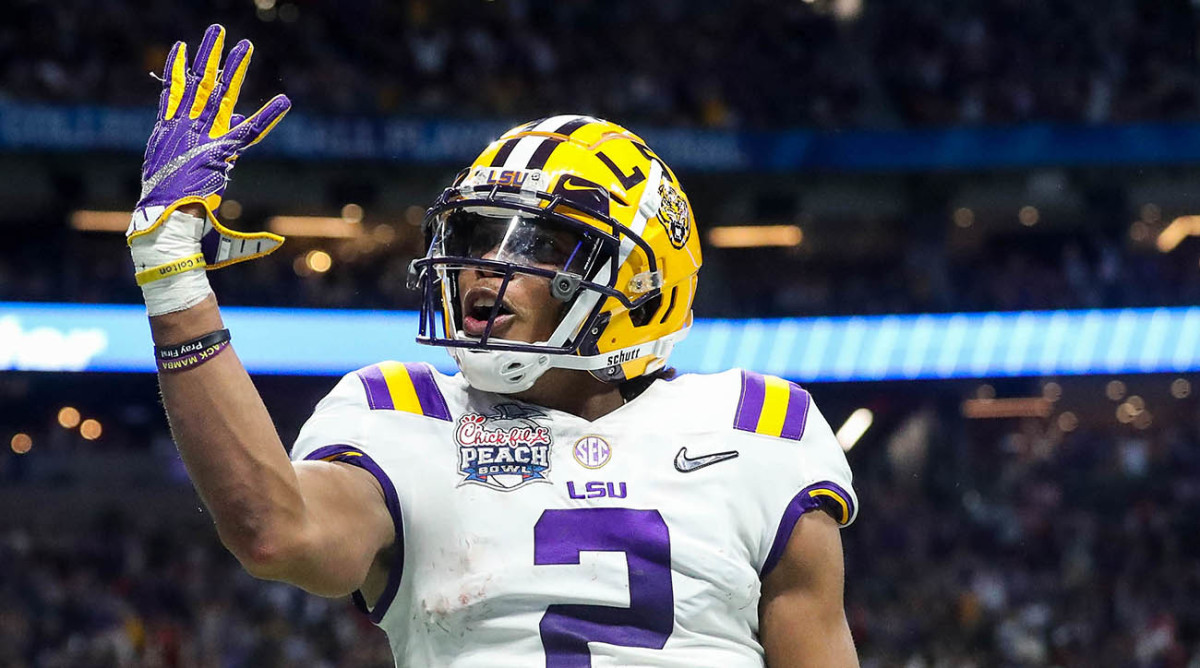 I still cannot believe how did the Eagles manage to have a successful season when their only good pass catcher was Zach Ertz. If the Eagles lost just one more game they would've missed the playoffs. The Eagles need to address their needs this offseason if they want to compete in a stacked NFC. One of the obvious needs is Wide Receiver, luckily enough many good players at that position will be available this offseason.
One of the main headlines of the upcoming draft is how good the Wide Receiver group is. Many people including me, believe this is Wide Receiver class has potential to be the best ever, with elite talent like Jerry Jeudy, Ceedee Lamb, Henry Ruggs III, Tee Higgins, etc. But a player that is often overlooked is Justin Jefferson. Mainly because he was outplayed by Fred Biletnikoff Award winner Ja'Marr Chase, who also plays at LSU. Justin Jefferson is not very fast, but other traits like elite route running and footwork help him survive, despite the fact he isn't very fast.
Justin had a legendary game in the CFB playoff semifinal against Oklahoma, recording 14 catches, 227 yards and 4 touchdowns in the game. He finished the season with 111 receptions, 1540 yards and 18 touchdowns. Jefferson has been compared to elite Wide Receivers like Davante Adams. He would be a great fit withe the Eagles and would immediately become the Wide Receiver #1.
While I think there will be better Wide Receiver prospects available at pick 21, the Eagles should still keep an eye on Jefferson. In case none of the top 4 WRs are available they should take him. In my opinion the first position the Eagles need to draft is Wide Receiver, doesn't matter who's available. If Justin is the best Wide Receiver available at pick 21, the Eagles shouldn't think twice and pull the trigger.