Throughout decades, we've seen many Quarterbacks with very low expectations come in and become elite, such as Tom Brady, Dak Prescott and Russell Wilson. But we've also witnessed how some Quarterbacks who were dominant in College come into the league with very high expectations and last less than 3 years such as Ryan Leaf, JaMarcus Russell and Johnny Manziel to name a few.
Most of these Quarterbacks who ended up being busts had to do with their work ethic or character issues. For example JaMarcus Russell never watched tape on other teams, or Manziel and his insane off the field issues. A more recent example is Josh Rosen, in his rookie year every time he made a mistake it seemed like he didn't care on the sidelines just smiling and now he's the 3rd string QB for the Dolphins. There is another group of Quarterbacks who have an amazing work ethic, but simply they don't have talent. An example is Tim Tebow; he had a good work ethic but, the man was just not good enough for the NFL and had to switch to baseball.
But if we realize these examples of Quarterbacks who weren't good enough were a long time ago. One of the main reasons this doesn't occur anymore is because teams now look more into actual talent and not team success/stats. JaMarcus Russell was drafted because he was a winner, but that was because of his team, not because of him. Dwayne Haskins was drafted because of the great numbers he put up his Junior year at Ohio State, but as of now his career isn't looking so great because he doesn't have much talent. With that being said, How do we know if a Quarterback will be a bust? What characteristics make a Quarterback a bust?
Mental Toughness
Mental Toughness is one of the most important traits for a Quarterback. It includes leadership, clutchness, maturity and other characteristics. Many Quarterbacks who ended up being busts had a weak mental toughness. Some people questioned their love for the game after they had given out poor interviews. They weren't great leaders in college or in their short time in the league. Some of them had off-field issues and even legal problems. They struggled to speak in public and were bad in combine interviews. Some players who I believe can end up being like this are Dwayne Haskins, Justin Herbert and Mitchell Trubisky (Although he is already a bust in most people's eyes.)
Bad Situation
The Quarterback position is the most important out of every position. Even with that being said, Football is still a team sport in which there are 22 starters. There's a good amount of Quarterback's who although they were very talented and mature, their situation made them fail. Most of these players were on a bad franchise or in a bad team. There's another part of this group that didn't work out because they were playing in a whole new different system or were asked to do something they weren't used to. Some of them can still be a franchise QB, but most of them got ruined by a bad team. Whether it's a bad offensive line, bad receivers or bad coach, this Quarterbacks didn't have luck. Some players I believe can end up getting screwed over by their poor franchises/front office are Sam Darnold, Joe Burrow, Baker Mayfield and Daniel Jones.
Injuries
Even though this one isn't as common it still happens at times. The worst that can happen to an athlete is suffering an injury that'll keep him/her away from the field for several weeks or months. We've seen many careers cut short due to injuries. These Quarterbacks did nothing wrong, but bad luck haunted them down throughout their short time in the NFL. Whether it was bad offensive line or unfortunate situations, they just couldn't stay on the field. Some of them got injured several times on the same part, while others got injured in multiple parts. Some examples of careers that were cut short due to injuries are Andrew Luck, Robert Griffin III and Jake Locker.
Lack Of Talent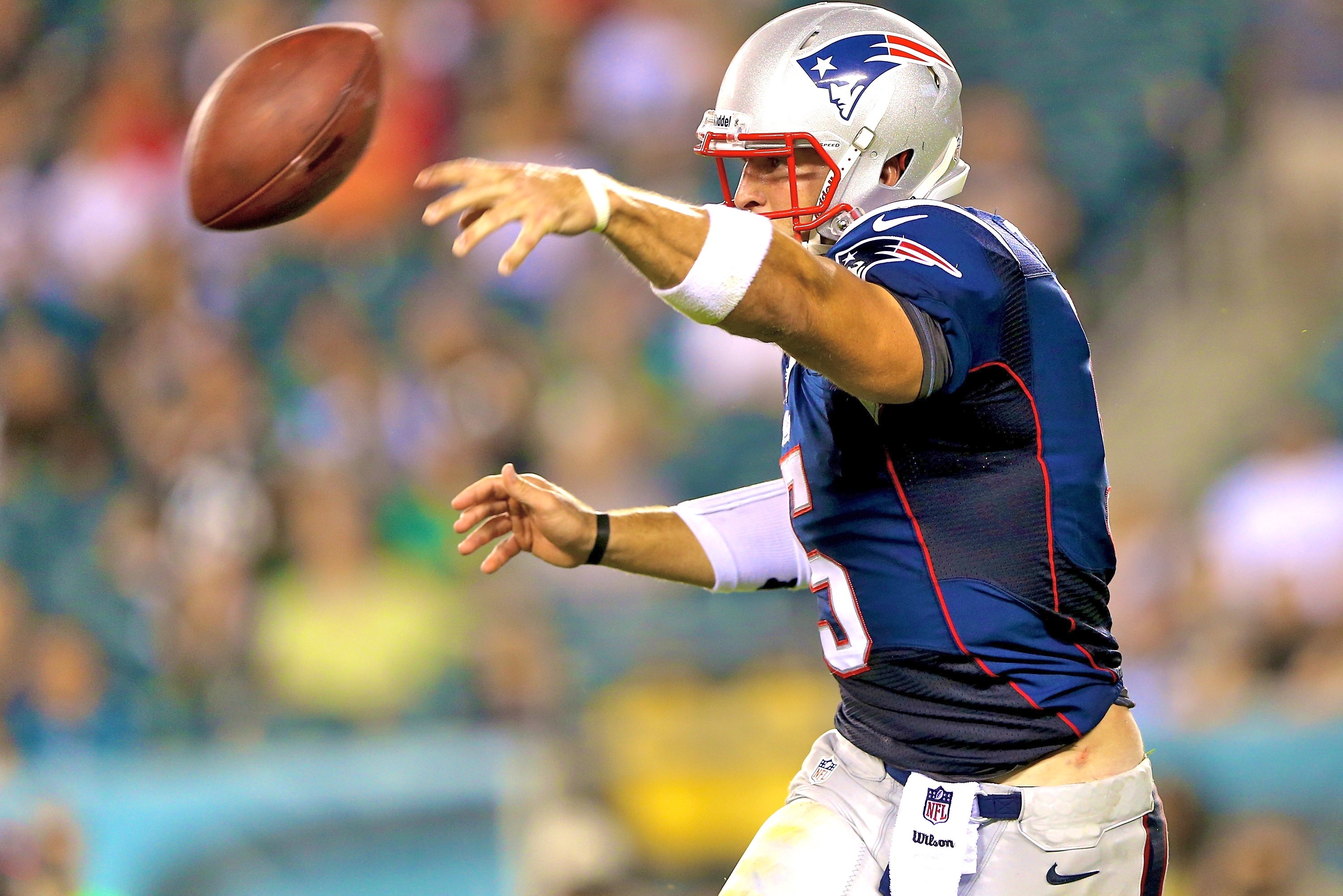 Although talent isn't everything, it still plays a very significant part in a player's career. This one hasn't happened in a long time because now teams focus on actual talent and not team success. Most of these players were straight up ballers in College, but they weren't good enough for the NFL. Majority of them were running Quarterbacks, and even though NFL schemes are adapting more to them every day, the league will never be the same as CFB. Another big part of this group had a weak arm and couldn't throw the ball deep enough. Some players I could see failing in the NFL due to lack of talent are, Dwayne Haskins, Daniel Jones and Jameis Winston with his turnover problems.
Rushed Onto The Field
When a team takes a rookie Quarterback, they are most likely not contending for a championship at that time. What smart teams do is, wait for the Quarterback to fully develop and then start him when he's ready, if the QB isn't pro-ready coming out of College. If a Quarterback that isn't ready to play in the NFL, gets thrown into the field Week 1, his career could be in serious jeopardy. But even that being said, there are some teams who rush their Quarterbacks onto the field and if they struggle that makes them lose confidence, and eventually become way too conservative or simply bad. Some Quarterbacks I could see struggle if they start early on their careers are Justin Herbert, Jacob Eason and Jordan Love.
Bad Attitude
As previously stated, talent isn't everything, especially for a QB. Leadership, maturity and responsibility play a big part in a Quarterback's career. The Quarterback is the leader of the team. As a leader you need to have a good attitude and be responsible for your mistakes, as well as have a good relationship with the media, teammates and fans. A good leader always has his teammates' back, and he doesn't blame or calls them out publicly when they make a mistake. They support everyone in the organization in the good times and in the bad times, even when they mess up big time. Some players I could see struggling due to bad attitude are Baker Mayfield, Justin Herbert and Dwayne Haskins.
Lack Of Trust
This happens more on Free Agency signings because the draft picks are made by the whole organization and not only by a few Managers/Coaches. We've seen many Quarterbacks who had a lot of talent, maturity and leadership, as well as a good situation fail. The problem with them is that their Head Coaches didn't trust them. Most of the times this happens is when there's a front office change and the new people in charge don't like the Quarterback or simply want someone else. This also happens when even though the coaches like the QB and trust him, there are better options available. This has happened too when the Quarterback the team has, is not a great fit on the roster. This is very tough to predict, but I could see Teddy Bridgewater and Dwayne Haskins getting replaced in next years draft, due to lack of trust by the coaching staff.
Bad Habits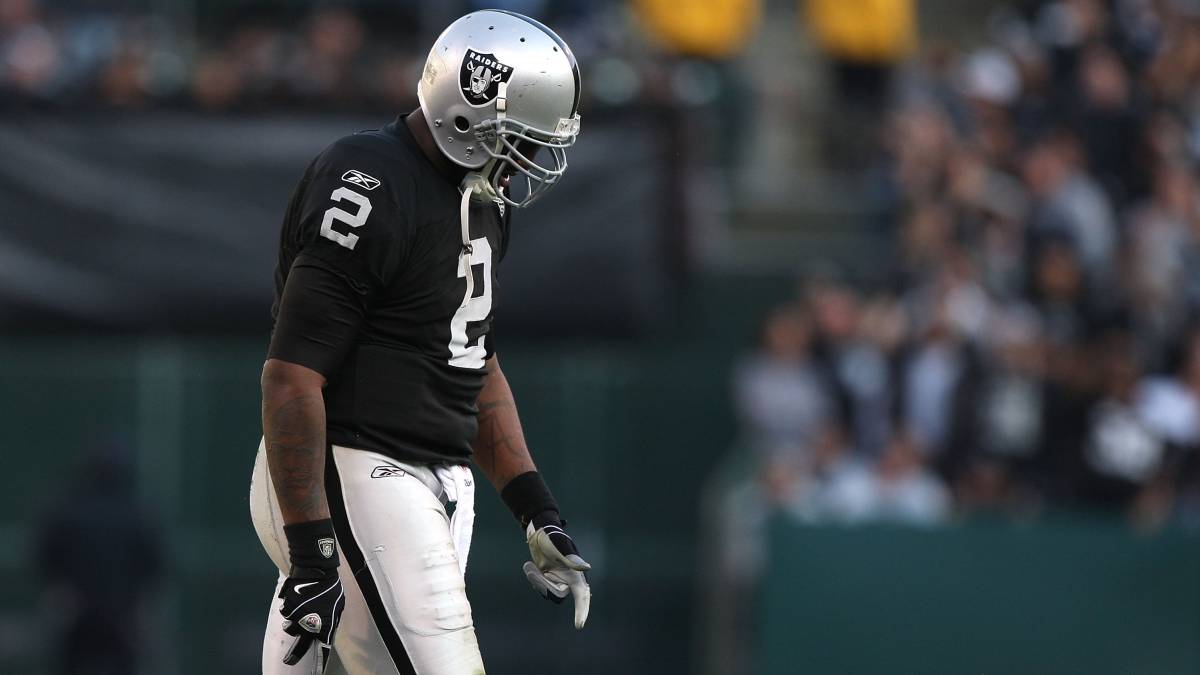 Even though this one is almost impossible to predict it's still a possibility. The main reason why this is tough to see, it's because it has a lot to do with the player's personal life. Although athletes don't have a lot of privacy due to being famous, they still do things we don't know in their free time. Some bad habits could be not watching tape, not training, not getting enough rest after games, not staying in football form, etc. Somethings that can cause not staying in football shape are; not working out, not doing exercises, not following a diet, eating more than told, etc. If a player has this habits, he probably will be out of shape and unprepared for games. This hasn't happened in a long time, because nowadays teams put more and more restrictions to their young Quarterbacks. The most famous example out of this group is JaMarcus Russell. For example, one day the Raiders gave him blank tapes, the next day he said he watched blitz packages when there was nothing on those tapes.
Lack Of Experience/One Year Wonder
This one hasn't happened in a long time, and when it happened it didn't happen very often. When this happens, most of the times, the QB only played 1 year in college as a starter, and wasn't able to develop most of his traits. This can also happen when even though the Quarterback played three or more years in college, the scheme in which he was playing, wasn't related at all with a pro system, or having only one good year causing them to struggle in the big leagues. The majority of times this happens is because the player might have bad habits ad is too antsy to run, doesn't wait enough in the pocket, doesn't read defenses correctly, waits too long in the pocket, is too aggressive or too conservative, etc. The only QB I could see being bad due to this is Dwayne Haskins, because he doesn't have a great team and the system in Ohio State is Quarterback friendly.
If a Quarterback has any of these issues, he could end up being a bust. That doesn't mean he will become one, but it does mean he has a higher chance to become one than most Quarterbacks. These issues are fixable and can be turned around pretty easily with good coaching. But if a team isn't able to detect them, their franchise Quarterback could end up being out of the league even before their rookie contract is up.
The images were the best examples of players that struggled in the big stage due to that issue. The examples I gave for each player were Quarterbacks who fit the mold. That doesn't mean I see those Quarterbacks being a bust, but it means that if anyone becomes one, it'll be them. Some Quarterbacks repeated in multiple areas, that doesn't mean they are worse than most of the players. It just means they have a bigger chance at becoming a bust.
With all of this being said, How do we know if a Quarterback will be a bust? The final answer to our question is simple. It's almost impossible to predict if a Quarterback will be a bust, but we can see that if he's not landed in the correct hands, his career could be in serious danger. This is because his major issues won't be fixed early on his career and the more time, the harder it is to fix.