Throughout the years we've seen many Eagles players that end up being a key part of the team when no one expected them to. Whether it was Corey Clement in 2017, Avonte Maddox in 2018 or Greg Ward in 2019, the Eagles always seem to have someone who makes an unexpected impact. On this article we'll take a look at some of the players that could be crucial for the Birds in this 2020 NFL season.
1. K'Von Wallace – SAF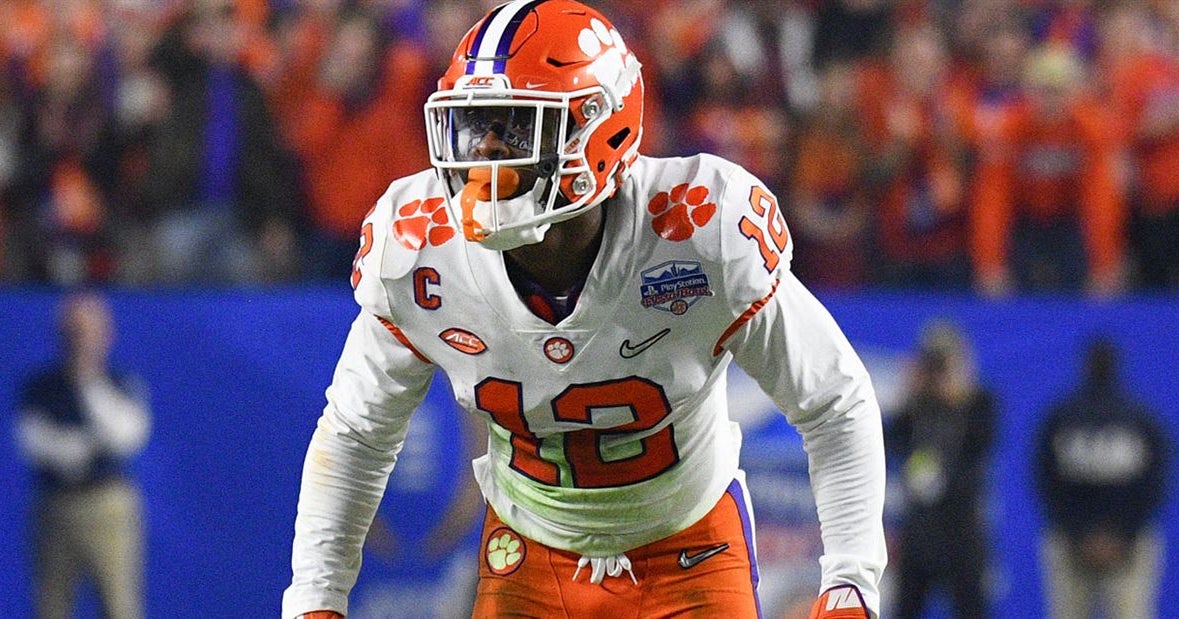 K'Von Wallace was an amazing pick in the 4th Round for the Eagles. He's a perfect fit on the defense, as well as he will fill the hole Malcolm Jenkins left. The former Clemson player can also play at Linebacker, a position the Eagles don't have much depth at. Wallace is in a perfect situation to make an immediate impact, as well as he'll take many snaps as a rookie, due to the lack of depth at Linebacker. Another reason for this, is that he was pro-ready coming out of Clemson, so that'll help him a lot in the first few weeks.
2. JJ Arcega-Whiteside – WR
JJ Arcega-Whiteside was a massive disappointment last season for the Eagles as a rookie. He barely saw the field and only caught 10 passes after having some trouble with injuries. This year he'll have more playing time, as well as will be utilized correctly. In 2019 Doug Pederson tried to use him as a Slot WR, but this year he'll be utilized more in the red zone and in jump balls, which is what he does best. There's a high chance that this year we see the best version of Arcega-Whiteside.
3. Derek Barnett – EDGE
Derek Barnett has underperformed since he was taken in the 1st Round of the 2017 draft. Yes he did have that fumble recovery in Super Bowl LII, but besides that glorious moment he hasn't done a lot. Last year he had his best year so far, but still nothing compared to what a top 15 pick should do. This year he's listed as the starting Right Defensive End in the Eagles depth chart. Now that the Eagles signed Javon Hagrave, he'll barely face any double teams, Barnett is poised for an insane year.
4. Nathan Gerry – LB
Nathan Gerry is a player who'll have a big breakout year. He has been a really good player on special teams and a solid one in rotations these past 2 years as an Eagle. But this year is the time when he'll be a full time starter. Nathan is listed as the Right Outside Linebacker. He'll have a big year and will be a crucial piece of the defense. Gerry can do anything, from stopping the run, to blitzing the Quarterback, to dropping back in coverage, that's why he'll be one of the players with most downs played.
5. Boston Scott – RB
Boston Scott was a very valuable piece for the Eagles late in the season. He had an incredible game against the Giants and then had a decent game against the Eagles, when Miles Sanders went down. Scott is poised for a big role in this Eagles team. He's listed as the RB2, so he'll get many catches and some carries, but where he'll see the most playing time is in Special Teams. Boston is listed as the starting Kick Returner. He's a great Kick Returner and it'll show this year, he'll be very valuable for Philadelphia.