The Philadelphia Eagles have been in a "Rebuild" for just a little over a year now. After a lackluster 2020 season from former QB Carson Wentz, the Eagles officially began their rebuild.
Let's jump forward one season, and see where we are:
The Eagles traded Carson Wentz for a 2022 First Round Pick (16) from the Indianapolis Colts. The Eagles later traded down from the number 6 overall pick in 2021 for the number 12 pick where they used a late round pick to move from 12 to 10 to select WR Devonta Smith who became the Eagles all time rookie receiving yards leader for the team. They also gained a 2022 First Round pick (15) from the Miami Dolphins. They also dealt TE Zach Ertz to the Arizona Cardinals for a 4th Round pick.
These are all clear signs of a rebuild, however, the Eagles went 9-8 in Jalen Hurts first year as QB1 and made the playoffs! In a year that the team was supposed to be rebuilding, they made the playoffs and proved to the rest of the football world that they are here to play.
The Eagles have the potential to build a roster dominant for years this offseason. They have cap space, plenty of draft capital, and the building blocks of a young roster.
Looking to the draft, here is what I see the Eagles doing in the first two rounds of the NFL Draft: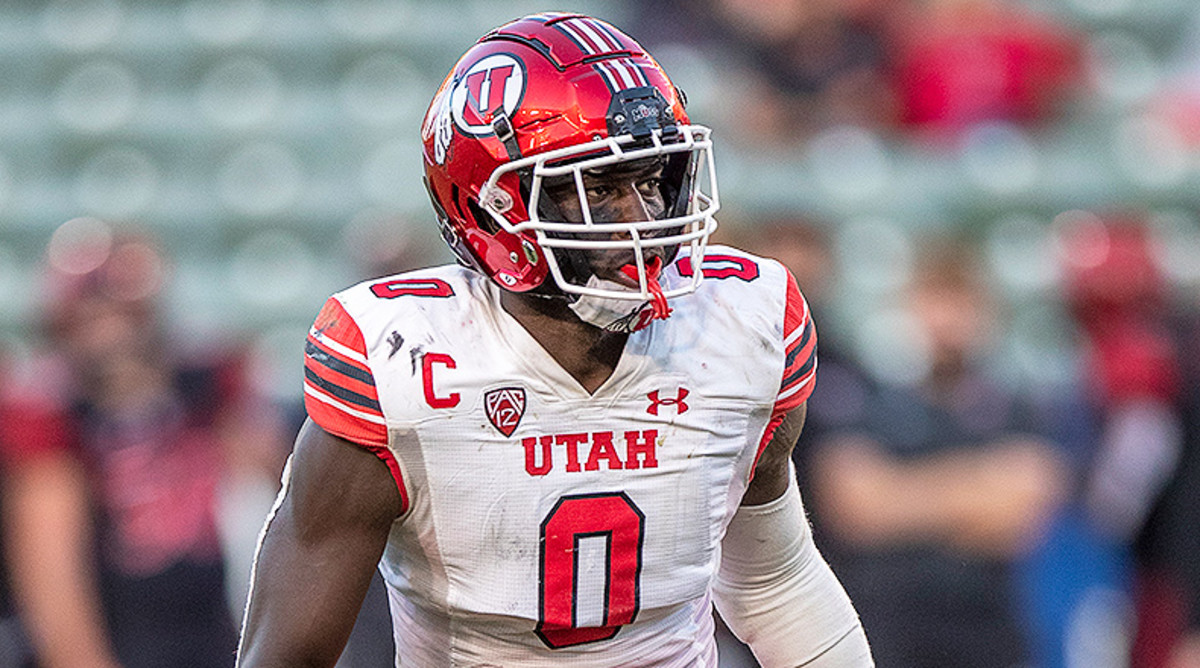 Round 1, Pick 15- Devin Lloyd, LB, Utah
The Eagles need linebackers and that has never been clearer. This year, there are two headliner linebackers between Lloyd and Nakobe Dean from Georgia. Dean is my LB1 in this draft, but I see him going anywhere from 7 to 13. Lloyd is my LB1B, as the only thing that gives Dean the edge is his ability to drop back in coverage. Lloyd is physical, he is fast, and he can stop the run as well as protect the middle on passing plays. Lloyd will be a dominant player in the NFL for years.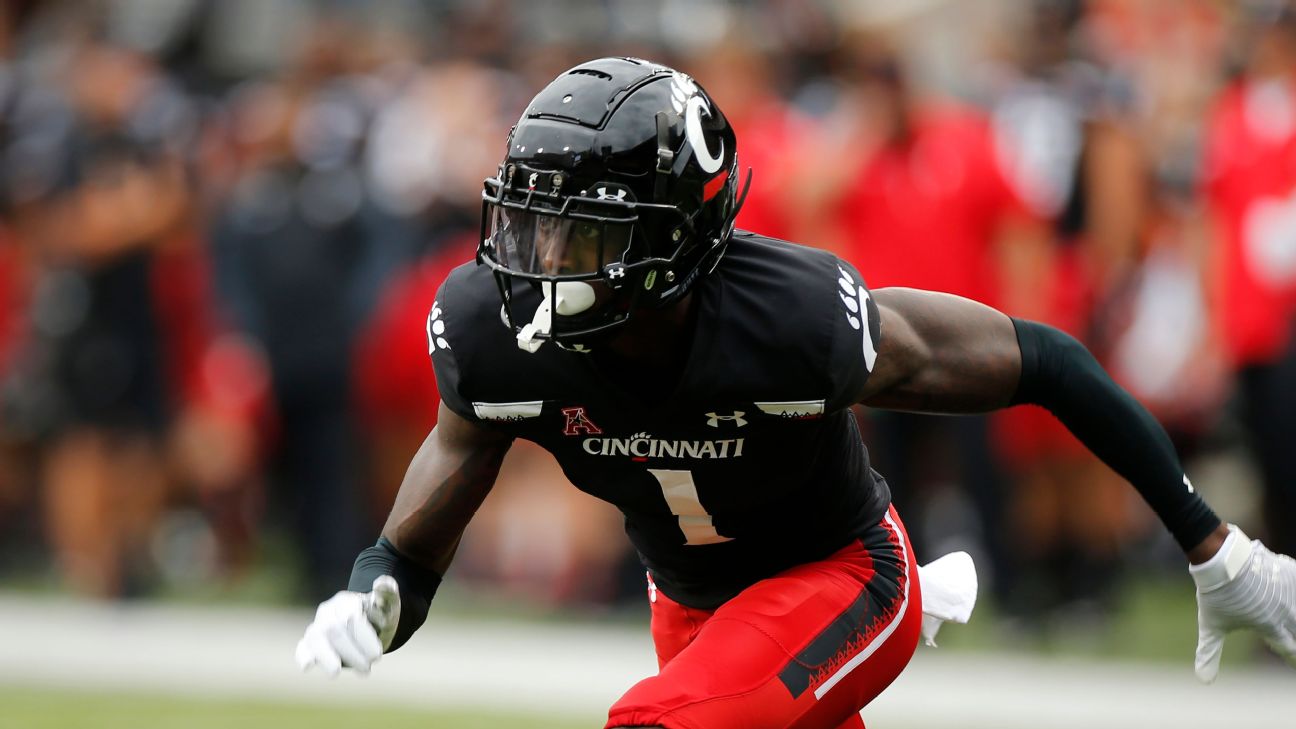 Round 1, Pick 16- Ahamad "Sauce" Gardner, CB, Cincinnati
Slay and Sauce, Sauce and Slay, that's something that I can get used to. Gardner has had a near perfect career at Cincinnati and finished it off with one last dominant performance against Alabama, shutting down Jameson Williams.
Round 1, Pick 19- Traded to TB for Pick 27, 2023 First Round Pick, and a 2022 3rd Round Pick
The Bucs need a lot. Tom Brady retired, so they need a QB desperately, Chris Godwin is likely to test free agency, and Antonio Brown is long gone, so WR is another position of need. With names like Matt Corral, Sam Howell, Desmond Ridder, and maybe even Kenny Pickett likely to be available at 19, as well as wide receivers like Chris Olave, Trylon Burks, and Jameson Williams, the Bucs will do anything to trade up and fill one of those needs.
Round 1, Pick 27- Jahan Dotson, WR, Penn State
The Eagles need a wide receiver badly. They have Devonta Smith, but then it just gets ugly. Next on the depth chart is Jalen Reagor, who has dropping issues, struggles to get separation, even with his elite speed, and looks like a failed project in only his second year in the league. Then there is Quez Watkins. Watkins gave the fans hope after the preseason that he could easily be the WR2 on the team, but somehow, he fell back below Reagor on the charts. Lastly there is JJ Arcega Whiteside. He was picked over DK Metcalf, Dionte Johnson, Terry McLaurin, and more. He needs to be replaced. That's where Dotson comes in. Dotson is everything you can want in a wide receiver. He has elite speed, great separation, precise route running, and has strong hands and few drops. He can return kicks and or punts, and line up outside or in the slot. He is a utility tool when it comes to the wide receiver position and getting him at 27 could be a steal.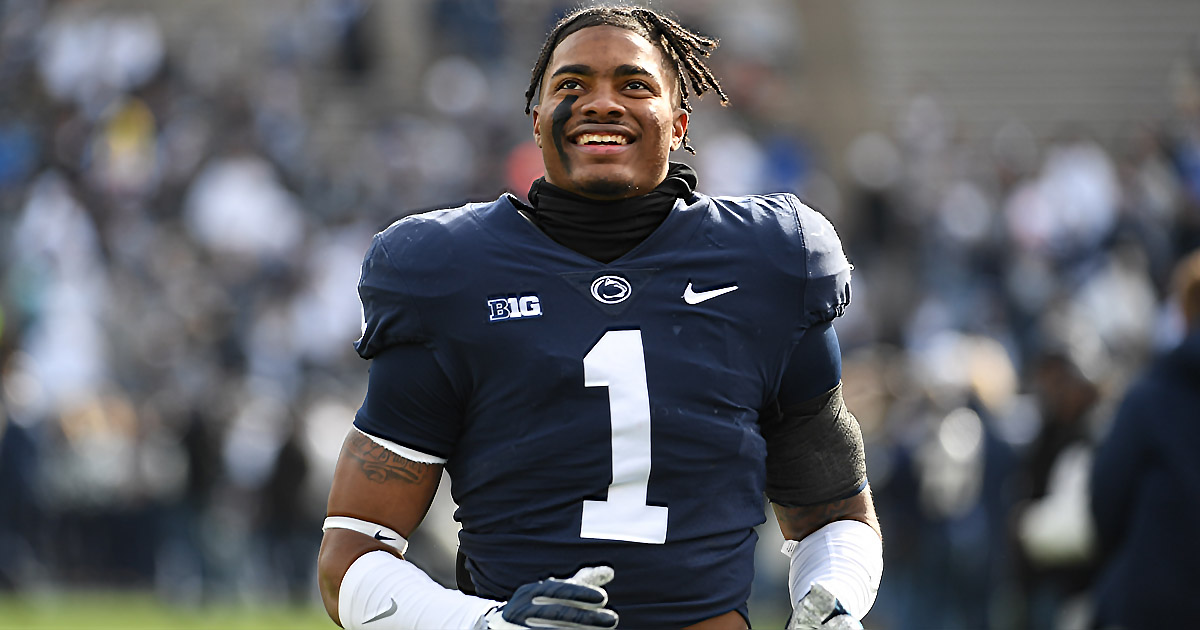 Round 2, Pick 51- Jaquan Brisker, S, Penn State
The Eagles double dip on Nittany Lions in this mock draft. Brisker is a first-round talent sliding due to injury concern. Though he didn't miss many games during his career at Penn State, he frequently exited games due to injury, though most of the time he returned. He also played through many injuries as well. Brisker fits what the Eagles need. He is a fast, physical safety with great ball skills, a strong ability to track the ball, and can even line up at LB at times as well as rushing the QB from either position. In other words, Brisker is a stud, and to some is a day 2 steal.